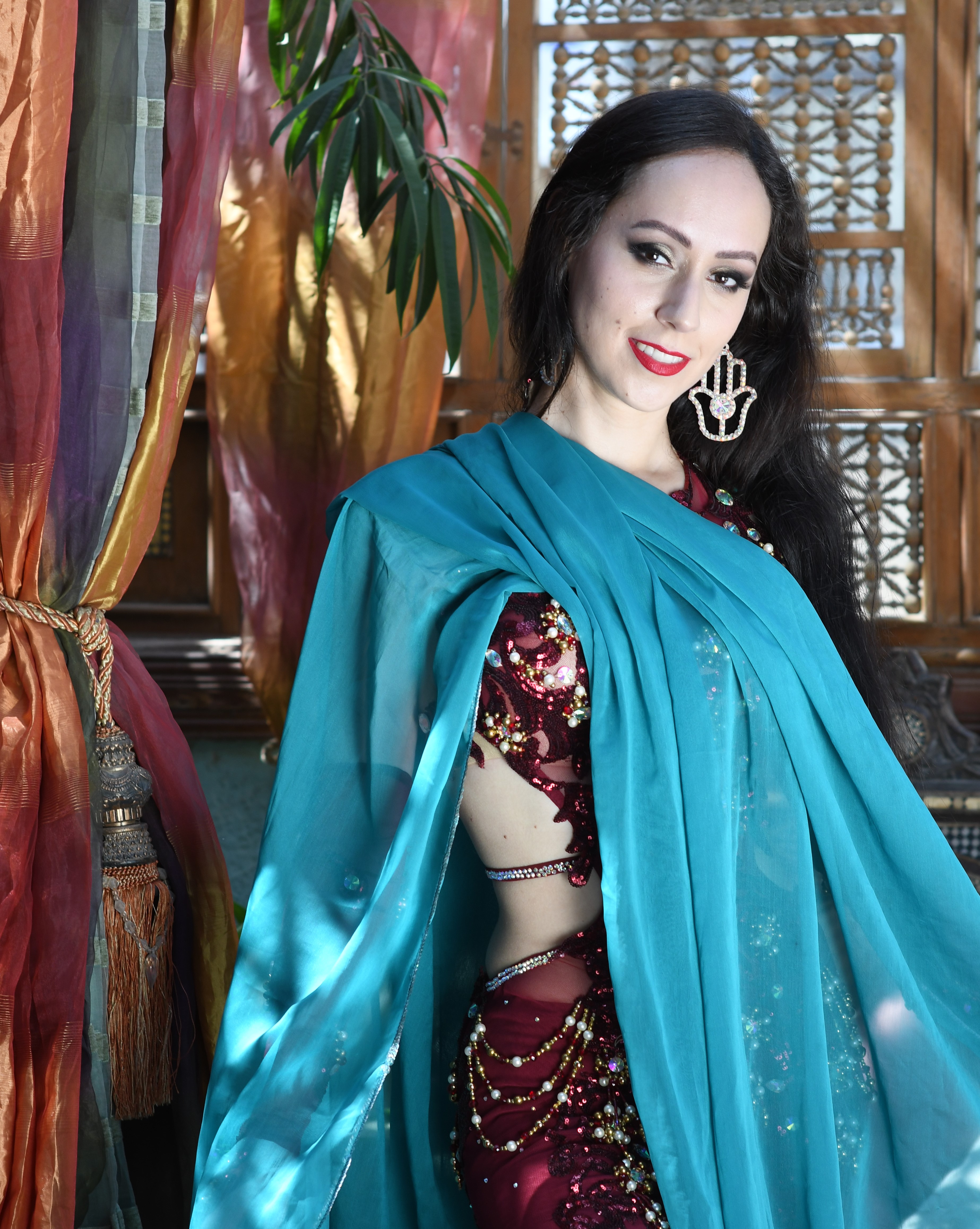 I had my first encounter with Raqs Sharqi, or Belly Dance, in 2009 when I went to see Jillina's Belly Dance Evolution show in my hometown. That day changed my life! Ten years later my love for belly dance is still strong and ever growing.
I initially took Tribal Fusion Belly Dance classes for two years and attended workshops with many great teachers until I started studying traditional Belly Dance in 2012.
In 2013 I met my teacher Saad Ismail, student of the world-reknowed Master Mahmoud Reda. Through Saad's precious teachings I gained much invaluable knowledge about the wonderful culture of which this dance is an expression, and I had the chance to learn authentic Raqs Sharqi as well as many egyptian folkloric dance styles.
In 2014-2016 I was also a student of Maryem Bent Anis with which I performed as part of the Maryem Oriental Dancers troupe, bringing the magic and glam of belly dance to the stage.
I always continue enriching my dance and widening my education about this beautiful art by attending workshops and festivals with the most knowledgeable international and Egyptian teachers, such as Aida Bogomolova, Mohamed Shahin, Dariya Mitskevich, Raqia Hassan, Hosam Elmansy, Katerina Sheeren and many others.